Renowned and high-quality brands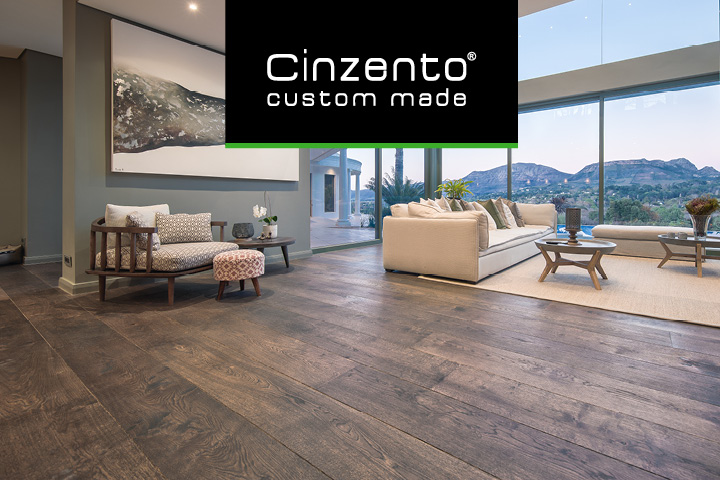 Cinzento Custom Made®
Cinzento Custom Made® is a line of exclusive wooden floors, manufactured according to the customer's wishes. The entire process from application, design to execution is done in the Netherlands.
In addition, with Cinzento Custom Made® we offer a customised maintenance system. These products are easy to apply and ensure proper maintenance of the exclusive wooden floors of Cinzento Custom Made®.
Visit our website: www.cinzento.nl.
Ariket program
The Ariket program is back, 3-strip-range!
Our program includes five different products: European oak, Can. maple, Am. walnut, afzelia/pachaloba and iroko/kambala. The European oak is available in the grades: natur and rustic. All our Ariket products are UV lacquered.
Would you like to know more about Ariket? Then visit the program page HERE.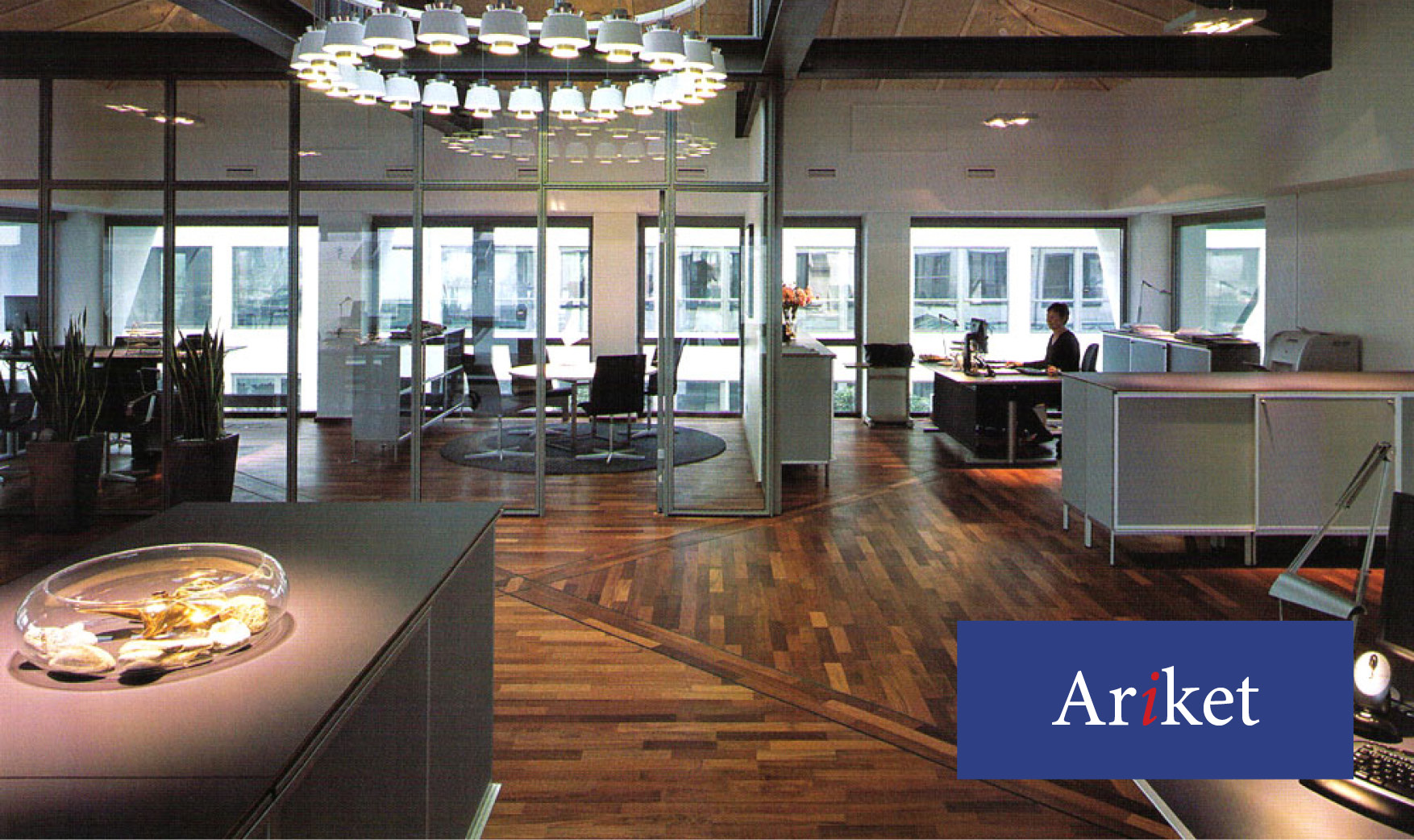 Design Parquet®
Our Design Parquet® is known for its quiet structure. This broad laminate of 189 mm is made up of 3 layers: an oak top layer, a pine interlayer and a pine under layer. This brings the total thickness to 15 mm.
Design Parquet® is available in the natural and rustic ranges, and is available both untreated and ready to use.
It is also possible to customise Design Parquet® with our Cinzento Custom Made® programm.
Dual Parquet®
Dual Parquet® is a product composed of 2 layers: a plywood under layer and a top layer in a wood type of your choice.
The floors are extremely stable and have a very long service life. Dual Parquet® is available with sheeting, in various wood types, sizes, widths and is provided with recesses and grooves.
Dual Parquet® is not only untreated but also available as a Cinzento Custom Made® product, it can be made to your wishes.